Whether you're looking for the perfect gift for baby witches or you want to find a gorgeous piece to gift to a Wiccan friend, this gift guide has you covered. We scoured the internet for the best witchy gifts available and prepared our top-rated, handpicked list just in time for Yule (and Christmas). These gift ideas are excellent for birthdays, holidays, or as thank-yous.
When picking a gift for a witchy friend, you'll want to consider what type of witchcraft is their cup of tea (and believe it or not, not everyone is into tasseomancy). But never fear, even if you present your friend with something they already have (who has enough oracle decks, honestly) they will likely find a use for it and adore it all the same.
Ahead, 41 handpicked gifts for witches that are downright magical and 100% practical.
1. An Oracle Deck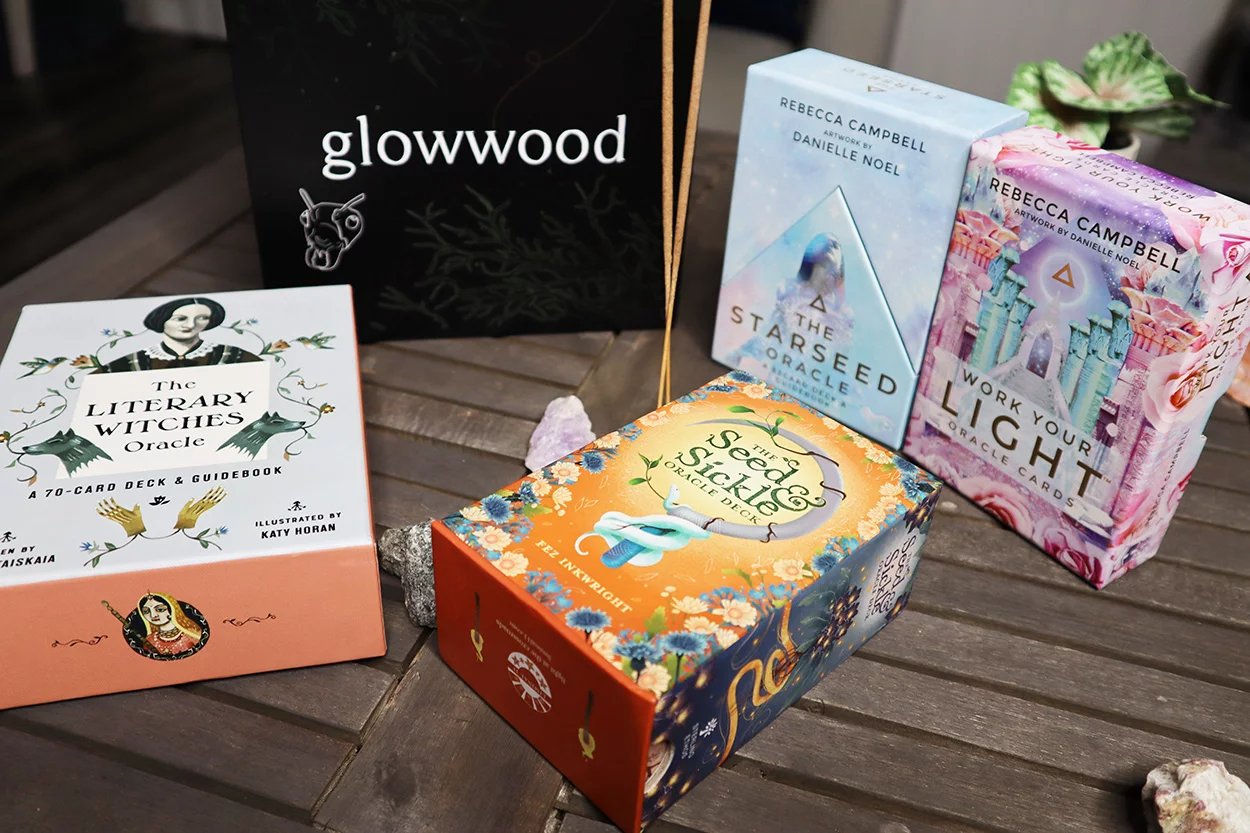 Oracle decks are a safe option with tons of variety to pick from. We might be slightly biased, considering oracle decks are sort of our thing but we're being honest when we say we haven't found someone to be upset at receiving an oracle deck (yet).
Picking an oracle deck as a gift will require you to have some general ideas of the art styles and themes your friend or family member enjoys. For example, if they like animals then the much-loved Spirit Animal Oracle is a good option.
Some of the most highly-favored decks we've seen, popular by those both heavily into divination and those who are dabbling, are the Moonology Oracle Cards and The Starseed Oracle.
2. A Spell Book
If the witch in your life is big into more traditional spellwork then a spell book could be an excellent gift. However, I generally would only recommend gifting spell books to newer witches (sometimes called baby witches) as more advanced practitioners will likely be pickier in their spellcraft.
We recommend The Spell Book for New Witches by Ambrosia Hawthorn. It includes 130 spells and is beginner-friendly. The best part of this book, in our opinion, is how diversified the spells are. You have everything from knot magic to candle magic and everything in between.
3. Spell Candles
Gifting goods for candle magic can feel more natural to those who aren't necessarily witchy themselves. Witches, turns out, use quite a few candles. Wicca Wicks offers a 48-pack of colored candles made intentionally for candle magic. These are excellent gifts, however, you should consider pairing them with a nice candle holder.
4. An Herb Kit
Herbs are at the root of many spells and rituals. This not only means you should have a variety on hand, but it also means you'll be going through quite a few herbs if you regularly practice spells. The same can be assumed for friends and family.
An herb kit is an excellent gift; lucky for you, many are available online. Kits like the Dried Herbs for Witchcraft box from Holy Santo come with twenty or more herbs. But if you don't want to just gift herbs, there are kits like The Complete Witchcraft Kit from ShyShiny that include many additional goods such as crystals, spell candles, crystal chip bottles, a witch broom, herb spoon, and more.
5. A Ritual Kit
Ritual kits come in all shapes and sizes and meet different needs. The benefit of a ritual kit is that it provides everything you'll need in one package rather than leaving you to gather the materials. Gifting a ritual kit can introduce a new ritual to your friend. You can select a kit based on upcoming events in their life, the wheel of the year, or another factor.
Just be sure when you're selecting a ritual kit that it includes all the necessary pieces (or at least the hardest ones to procure). We think this moon water ritual kit from Moon Room Trading Post is especially nice.
6. A Tarot Deck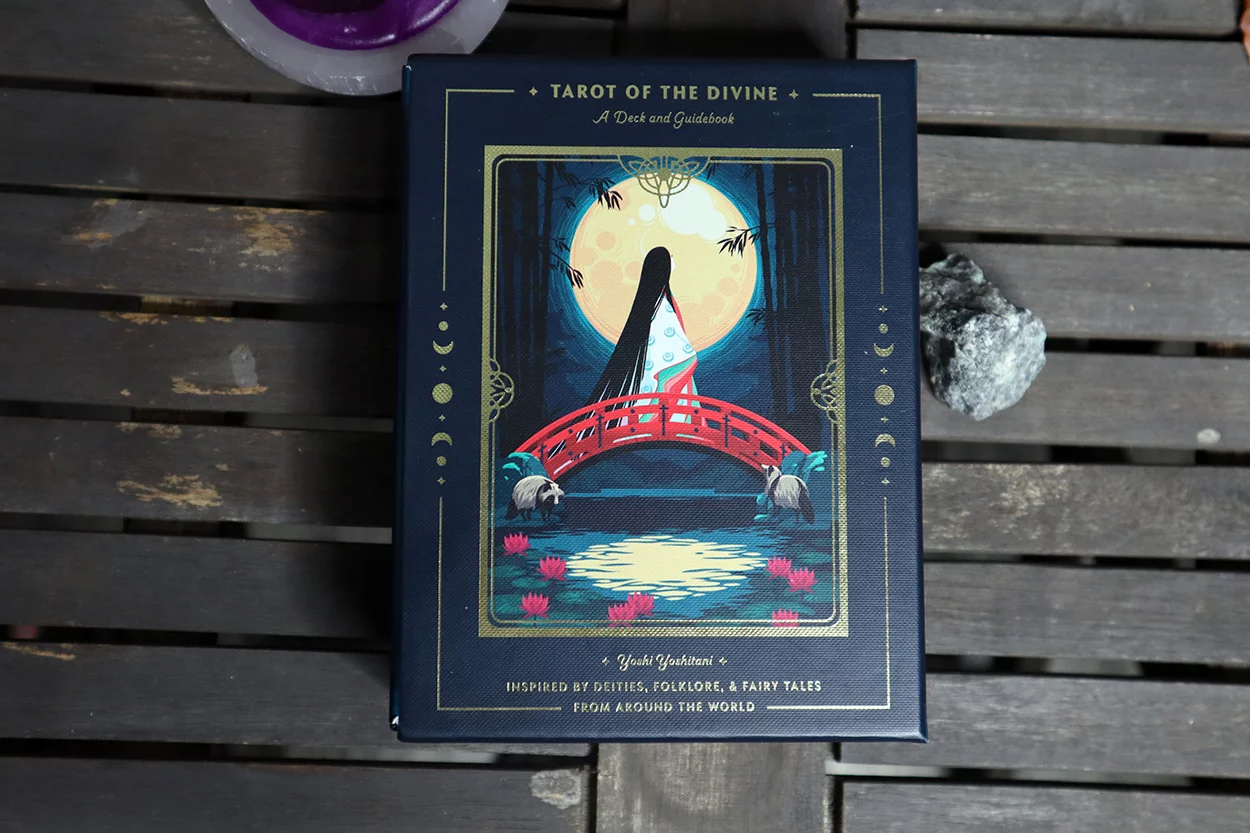 Tarot decks are one of the easiest gifts for witches as there are just so gosh darn many of them. You can find a tarot deck for every pop culture fandom, area of interest, and art style preference. The Rider Tarot Deck is the OG of tarot and a good gift for any witchy friends who haven't yet delved into tarot.
But just because the person in question already has a few decks doesn't mean they wouldn't enjoy another. One of our personal favorites is the downright gorgeous Tarot of the Divine. This tarot deck is based on deities, folklore, and fairy tales from all over the globe. There's also a companion book that I recommend taking a look at called Beneath the Moon: Fairy Tales, Myths, and Divine Stories from Around the World. These would make for a lovely bundle gift alongside some candles or incense.
7. A Mortar and Pestle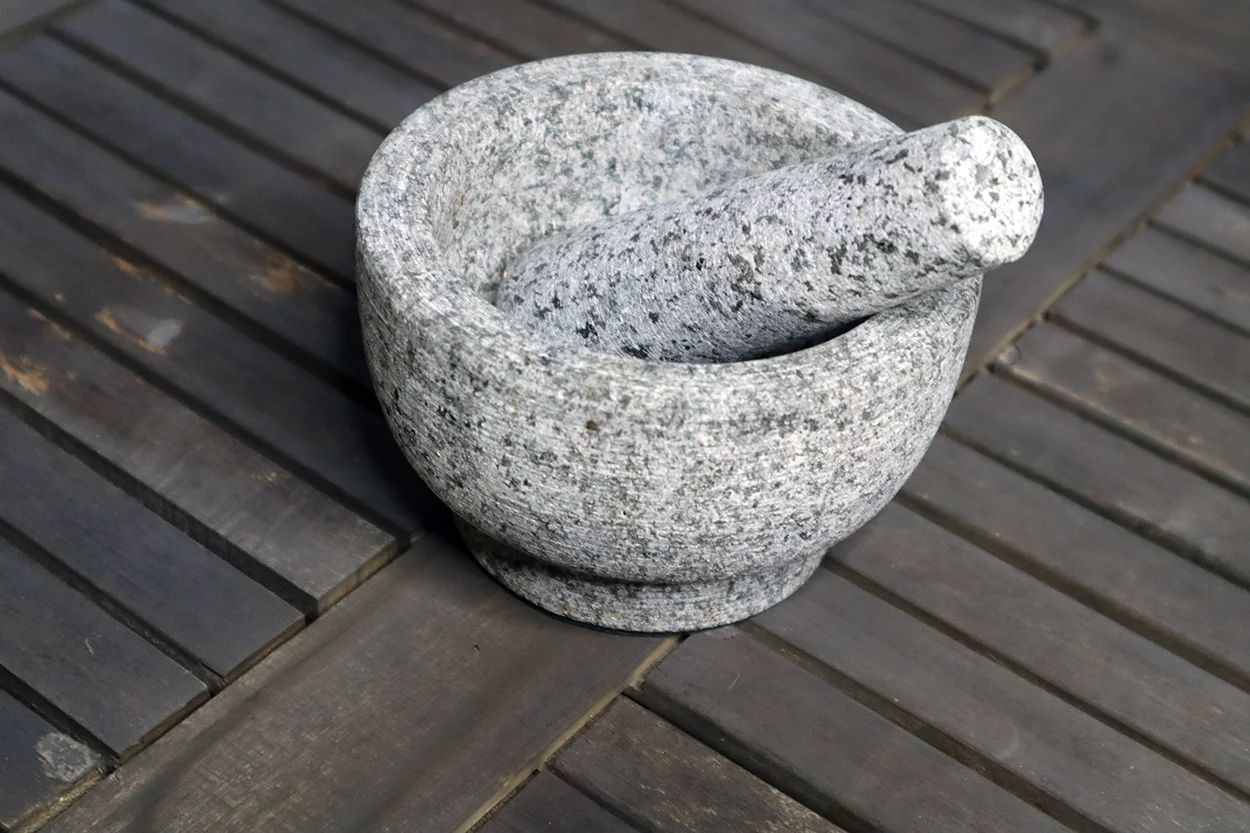 A mortar and pestle is a must for witches who enjoy creating tinctures and performing rituals that use herbs and other natural ingredients. Mortar and pestles can be used both for tasks that result in edible materials and those that serve other purposes. If the witch you're shopping for is of the hedge or kitchen variety, a mortar and pestle is a lovely present.
We use the Gorilla Grip Heavy Duty Granite Mortar and Pestle Set in gray and have found it to be high-quality. You will have to season this yourself (or rather the gift receiver will) as it isn't pre-seasoned. It's available in two colors and three sizes (1.5 cup, 2 cup, and 4 cup).
8. A Cauldron
Cauldrons have a number of uses in witchcraft from use in scrying, rituals, and spellcasting. While some use their cauldron for kitchen witchery and may consume the goods produced, you'll have to ensure the specific cauldron bought is food safe.
The cauldron from Sarimoire is the perfect addition to an altar or for burning incense. It's available in both a 3.5-inch model and the larger 5.25-inch model. The 5.25-inch model is slightly shorter than a standard-size water bottle and is a good size for larger altars or more extensive use. Whereas, the 3.5-inch model might be a better option for someone looking to use it as an incense burner.
9. Book on Witchcraft
There is no shortage of books on witches, Wicca, and Pagan practices. It's only a matter of determining what brand of the prior you'd like to explore further. When picking a book to gift your witchy friend it certainly helps to know what they're into. The Green Witch by Arin Murphy-Hiscock is a widely loved guide to natural magic that is a good fit for any witchy friend who seems to align closely with nature.
10. Bath Soak Ritual Kit
Ritual bath soak kits are an excellent gift for the busy and stressed witches in your life. Encourage them to chill out, relax, and focus on themselves with a ritual bath soak. There are a variety of sellers on Etsy who produce bath soaks but one of the more popular ones is ThugMermaidd with soaks called Good Vibes Only and Road Opener.
11. Pendulum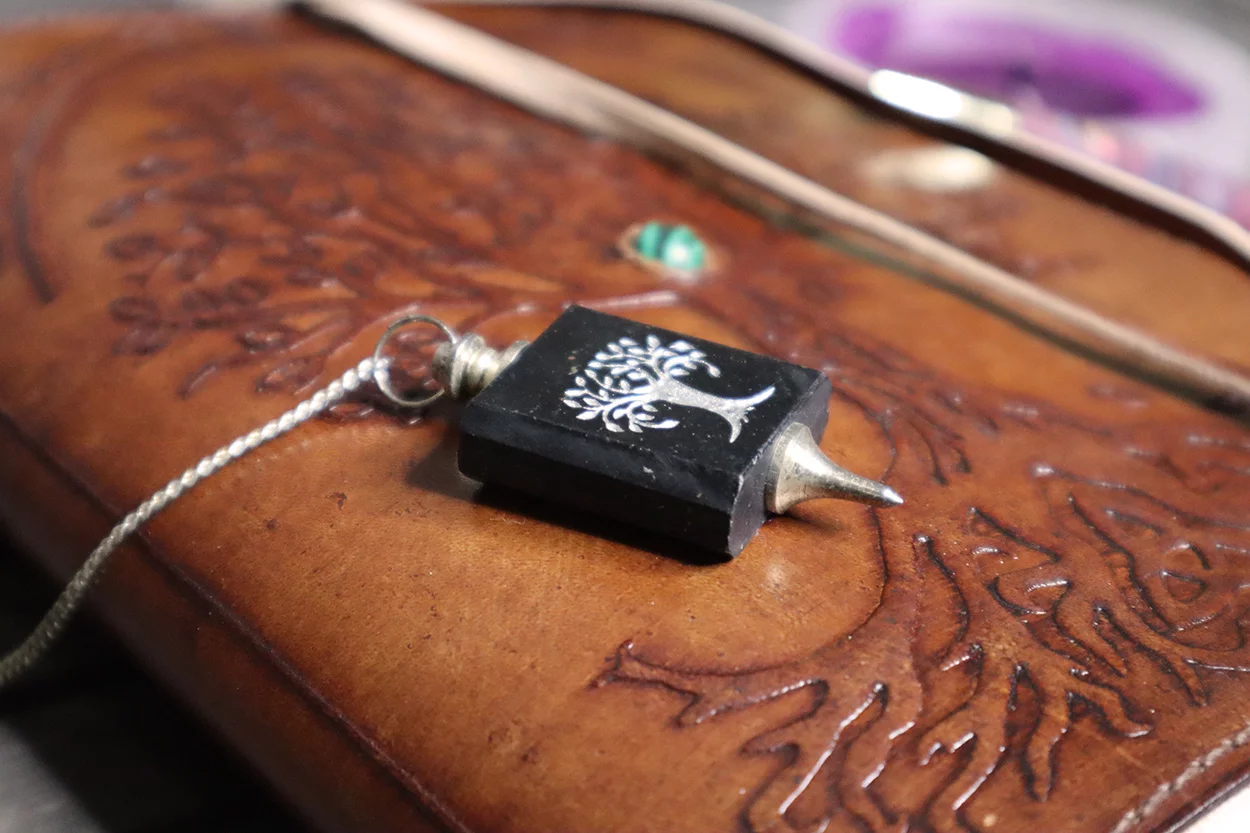 If your witchy friend is a fan of divination but hasn't strayed much beyond cartomancy then a pendulum could be a thoughtful gift that would open them up to a new form of divination. When picking a new item for divination, it's always recommended to allow yourself to be drawn to the item. When you're purchasing for someone else, it's no different. With the gift receiver in mind, allow yourself to be drawn to a pendulum. (But also keep in mind their preferences all the same!)
Personally, we think this Jovivi Natural Aquamarine Healing Crystal Pendulum is beautiful. It certainly draws us in!
12. Crystal Charging Plate
If your witchy friend is a fan of crystals, one gift they may especially enjoy is a crystal charging plate. Crystal charging plates are a method used to energize and cleanse other crystals. The crystals are simply placed on top of the charging plate for renewed energy within a day's time.
Om Zone offers one type of these charging plates, a Selenite charging plate in a rectangular shape. This one is carefully sourced from Moroccan Selenite mines and is pre-charged. Charging plates come in a variety of shapes and sizes from long and thin to circular. There are even charging bowls made of Selenite.
13. Incense Holder
An adorable new incense holder is a great choice for a small gift. You'll want to know the type of incense your friend prefers to burn, although most commonly incense sticks are used. We think this NAGU Small Frog Incense Burner is hands down the most adorable incense burner we've seen.
14. Grimoire
Gifting your witchy friend a grimoire if they don't have one already is a lovely way to provide your friend with a useful gift. Grimoires are collections of correspondence, spells, rituals, and more. A great beginner grimoire is The Complete Grimoire by Lidia Pradas.
15. Altar Kit
Gift your witchy friend everything they'll need for their first real altar with a thoughtfully selected altar kit. You could handpick the various assortment of items with a custom kit but for all you busy shoppers a kit like the one from Towne Witch Creations on Etsy will do the trick. The set comes with incense, dried flowers, tea, bath spells, palo santo, sage, crystals, and more depending on the kit type chosen.
16. Moon Phase Shelves
Moon phase shelves like the one from Ella & Emma are an excellent way to pay homage to your favorite witch's spirituality without potentially gifting them something that doesn't quite align with their practices. Moon phase shelves are beautiful and can be customized with crystals, greenery, or other items the receiver wants to display.
17. Crystal Teaspoons
Crystal teaspoons are a lovely gift and can be used during rituals when moving crystal chips, herbs, and spices. The set of vintage teaspoons from YAIKOAI are a perfect size and provide a beautiful aesthetic with their carved handles and crystal tips.
18. Crystal Kit
Can one ever have too many crystals? Answer: Absolutely not. Your favorite witch will definitely appreciate a handful of gorgeous new crystals. You can handpick some from your local metaphysical shop (just be sure to keep record of which ones your select) or you can order online. The Aovila Crystal Gift Set goes the extra mile by customizing the set to star signs. We love this touch and the high-quality packaging of the set.
19. Traveling Witch's Altar
What's cuter than a tiny witch's altar? Nothing. Maybe a few things but we promise once you take a look at this travel altar from PsychicCircle you will be adding it to the cart. (Maybe two to your cart, because why not treat yourself during your holiday shopping.) The travel altar comes with a small spell candle with matches, bell, rosemary, salt, clear quartz, moon water, obsidian, rose quartz, and incense.
20. Rune Stones
Rune stones are another method of divination that isn't quite as popular as tarot but is just as enjoyable. If your witchy friend hasn't tried casting the stones quite yet then gifting them with a rune stone set could be the perfect gift. The rune stone set from TGS Gems comes in amethyst, black obsidian, and rose quartz. We'll be honest though, the amethyst is our personal favorite. The sets each come with 25 stones (including one blank one), a velvet bag for storage, and a booklet that provides more context on rune symbols.
21. Incense Set
Incense, like candles, are loved by most. Chances are your witchy friend does burn incense. However, if you're unsure you should ask as some people do avoid burning incense if they have allergies or pets. A set of quality incense sticks is a sweet gift and can be bought individually to suit their preferences or you can purchase a preexisting bundle like the Jembrana Incense Sticks. This set includes six different scents and 144 sticks in total.
22. Altar Cloth
An altar cloth is used on an altar as the base where other altar supplies will be placed. These can be simple, however, there are many gorgeous altar cloths out there. Consider gifting your witchy friend an altar cloth like the one from Indian Cosigners. This product has a number of tree of life designs that are absolutely gorgeous. This design is traditionally made and has fringes aligned on all four sides.
23. Spell Jar
Spell jars are especially popular in the witch community at the moment but they've been around for hundreds of years. Gifting your friend an already-made spell jar that is gorgeous and in alignment with something they'd like to manifest is a lovely way to say you care. We love the spell jars from PushyMuseTarotWitch on Etsy.
24. A Moon Lamp
Moon lamps are a gorgeous aesthetic piece your witchy friend can use in their home. This is a gift for witches that doesn't lean too heavily into their craft if you're unsure what to gift them. There are a number of moon lamps on the market since they're rather popular at the moment. You can find them with wooden or hand-like bases in a variety of colors. There are even moon lamps that can change color or create a galaxy appearance with touch and remote control features.
25. Palmistry Kit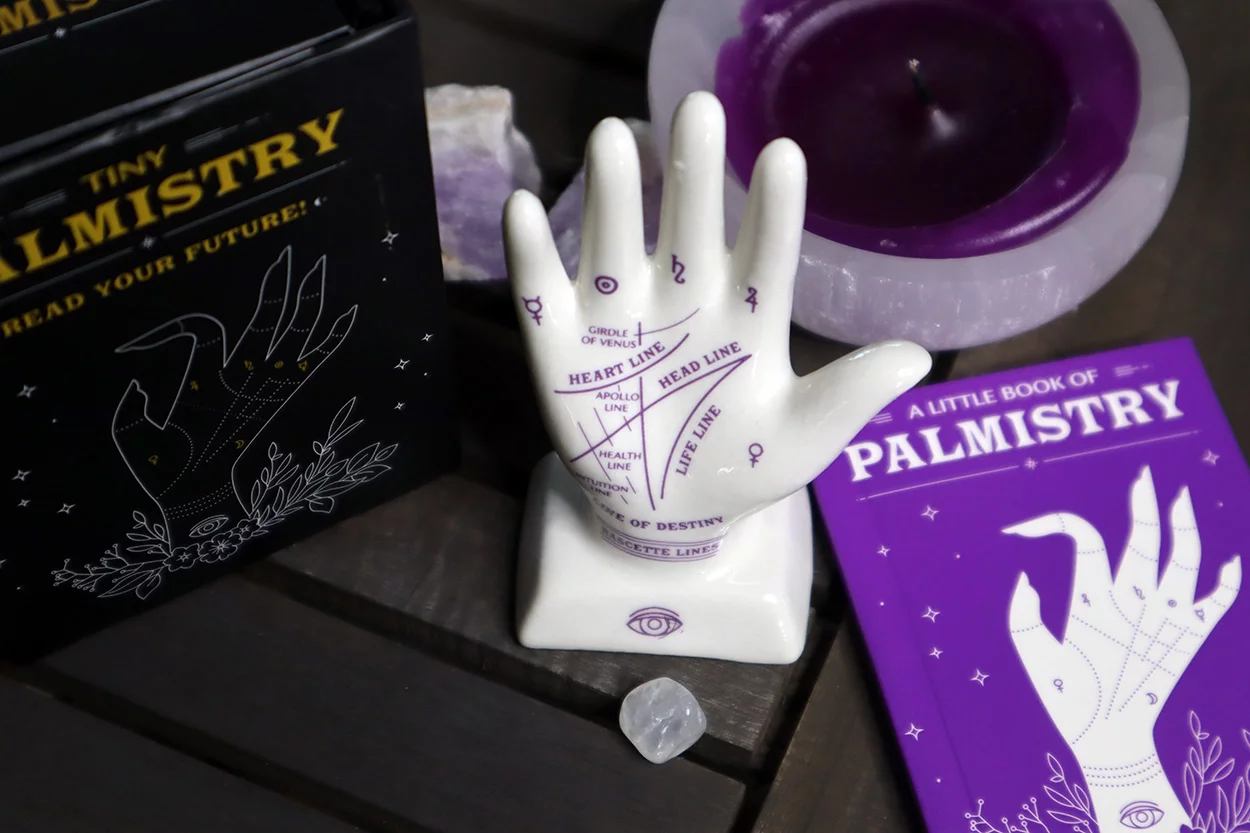 Introduce your friend to palmistry with a beginner-friendly palmistry kit like Tiny Palmistry: Read Your Future. This kit includes a small porcelain palm that shows the key lines and comes with a miniature book that explains the intricacies of palm reading. This is a fun gift for baby witches who are looking for new areas of divination to dabble in.
26. Crystal Ball
Crystal balls are used for scrying, meditation, and crystal healing and have been used by fortune-tellers and clairvoyants as part of their practice. There are some fairly interesting crystal balls on the market (although we'll be honest and say we prefer the selection at our local crystal shop). Just remember: crystal balls can become a fire hazard and you'll need to practice safe use.
27. Lenormand Cards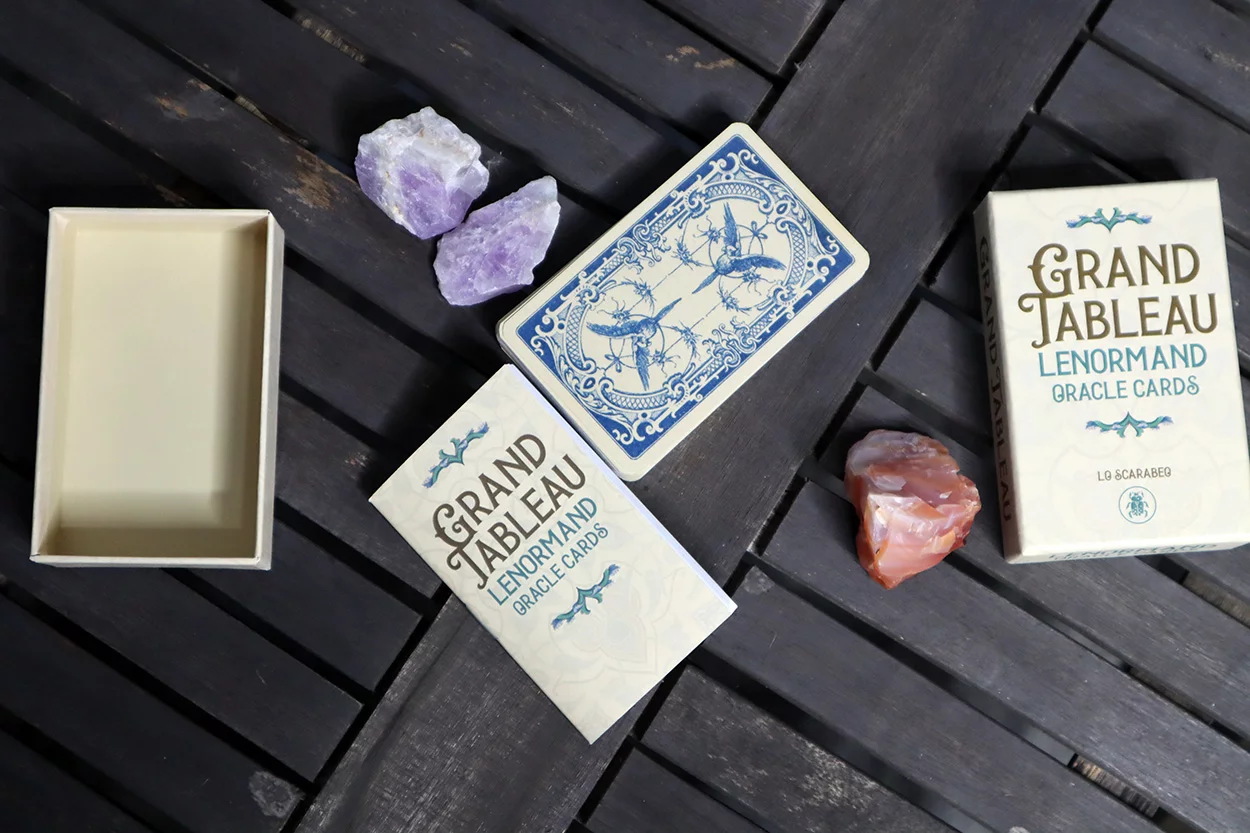 Lenormand cards are an excellent gift for a witch who already enjoys other methods of cartomancy such as tarot or oracle. While Lenormand cards are far less intuitive they are a classic method of divination born in the late 18th century.
If you'd like to introduce your witchy friend to Lenormand cards, we recommend gifting them the Grand Tableau Lenormand which is based on the original cards by Marie Lenormand.
28. A Smudge Stick
Smudging is a cleansing technique and one can never have too many smudge sticks especially as they aren't reusable items like a tarot deck. There are a variety of different types of smudge sticks and you'll want to familiarize yourself with ethically sourced sage. Chances are, your witchy friend will enjoy a set of smudge sticks no matter their specific practices. You can go with a standard option like the Sage Smudge Kit from Sarimoire or go with a sage alternative like these Juniper & Cedar Smoke Cleansing Wands from BloomingDaily.
29. Home Cleansing Kit
In the same vein as a smudge stick, a home cleansing kit includes a bundle of different home cleansing items. (And yes, a smudge stick is almost certainly to be included.) We recommend the House Cleansing Kit from PranavaSpiritualShop. These handmade items are all about cleansing your space. Each kit comes with Selenite, a sage smudge stick, a palo santo smudge stick, amber smudge spray, salt, two candles, and a guidebook.
30. Moon Phase Calendar
If you know anything about witchcraft, you likely understand the importance of moon phases. What better way to keep track of moon phases than a snazzy and sleek moon phase calendar? We like the one offered by Thankful Greetings which is available in both light and dark designs. This calendar gives you a quick overview of the entire year, month-by-month, highlighting when the moon phases fall down to the day.
31. Collection of Witch Sabbat Guides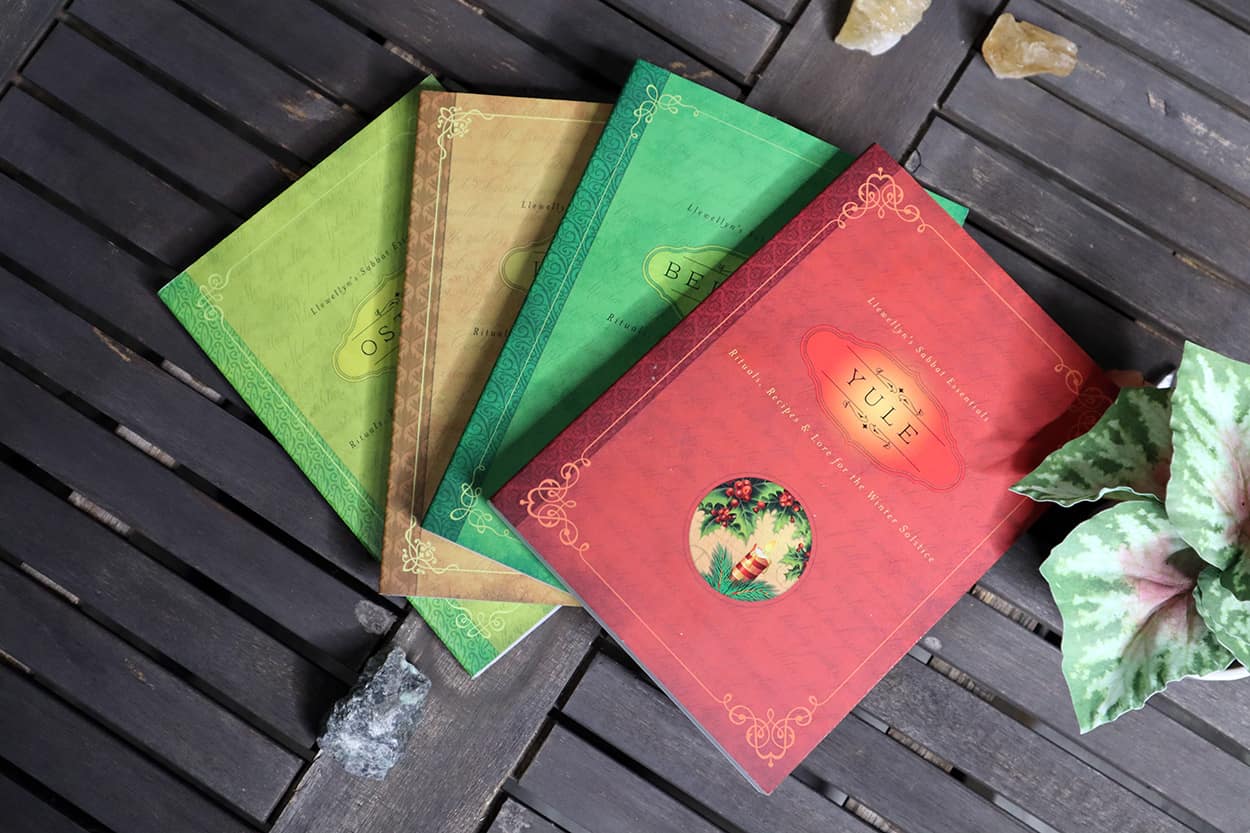 The Wheel of the Year introduces new sabbat to baby witches which requires plenty of research. If your favorite witch hasn't grown up practicing then they may not be familiar with all the traditions of each sabbat. We recommend Llewellyn's Sabbat Essentials series which includes a book for each of the sabbats: Ostara, Beltane, Midsummer, Lughnasadh, Mabon, Samhain, Yule, and Imbolc.
Each of the books includes rituals, recipes, spells, crafts, meditations, and more around the sabbat.
32. An Athame
An athame is a ritual dagger with a double-edged blade. This is used during rituals to cast a circle of protection, consecrate items, and perform other ritualistic tasks. TrollcunningforgeUS on Etsy crafts gorgeous athames like this Witchblade athame with a pentagram inlay.
33. A Ceremonial Bell
A ceremonial bell, or altar bell, can be a sweet gift for a witchy friend. We recommend bundling it with a besom and athame for a trio of ritual supplies. The Triple Moon Altar Bell from ClearMindStore is a beautiful, petite ceremonial bell that comes in silver.
34. A Besom or Broom
Besoms or brooms are used in cleansing and rituals. A tiny altar broom, aka a besom, is a sweet gift for a witchy friend who is dedicated to their craft. We think this Moon Child Witch's Besom from TheLunaFaeShop is simply stunning. This is a handmade besom adorned with a moon charm and amethyst. It comes with optional cinnamon scenting.
35. Wand
Wands are another ritual tool used in witchcraft. But you'll want to take time to find a thoughtfully crafted wand if you wish to gift this to your witchy friend. Wessex Wisdom has gorgeous Willow wands that are handcrafted and definitely worthy of gifting.
36. Tasseography Set
The Cup of Destiny is a traditional fortune-telling cup that can be used for tasseography. It even comes with a book to help the user get started. Throw in some loose-leaf tea to help your friend start right away. Given tasseography is less common than the ever-popular tarot for divination, your friend likely hasn't had a chance to really delve into the art of tasseomancy quite yet.
37. Book of Shadows
Book of Shadows, which grew to popularity in the 1940s, began as a communal book belonging to each coven. These Book of Shadows would contain the coven's spells and rituals. Now, however, more often than not witches are solitary. This has led to more witches having individual Book of Shadows. There aren't many requirements to what can and can't be in your Book of Shadows. These are the Wicca-specific and much more personal sisters of the Grimoire. Within your Book of Shadows, you'll often include records of your spells and other personal information or thoughts.
We recommend investing in a sturdy and high-quality Book of Shadows like this one from CountryPinecones on Etsy.
38. Crystal Grid
Crystal grids are perfect gifts for witches who are drawn to crystals. If your witchy friend has crystals on every shelf then you can assume a crystal grid board will find good use in their home. The Curawood Crystal Grid Board is a good quality board to begin with and you can even include new crystals your friend might not have.
39. Chakra Tuning Fork
Not every witchy individual is going to also be interested in sound healing and its various subsets. However, there is a lot of overall between those who enjoy crystals, an interest in Chakras, and sound healing—so here we are! Chakra tuning forks are not only a unique gift but also something your witchy friend likely doesn't already own. This set by Yantra is an excellent starter into the world of sound healing and includes individual bags for storage.
40. Singing Bowl
Singing bowls are used for meditation and relaxation as part of sound therapy. If the spiritual individual in your life enjoys yoga and meditation then a singing bowl is high on the list of good gifts. Singing bowls come in different sizes and produce different notes. For the best results, you'll want to purchase a set like the Ryan Dvan Frost Quartz Singing Bowl Set.
41. Books on Various Practices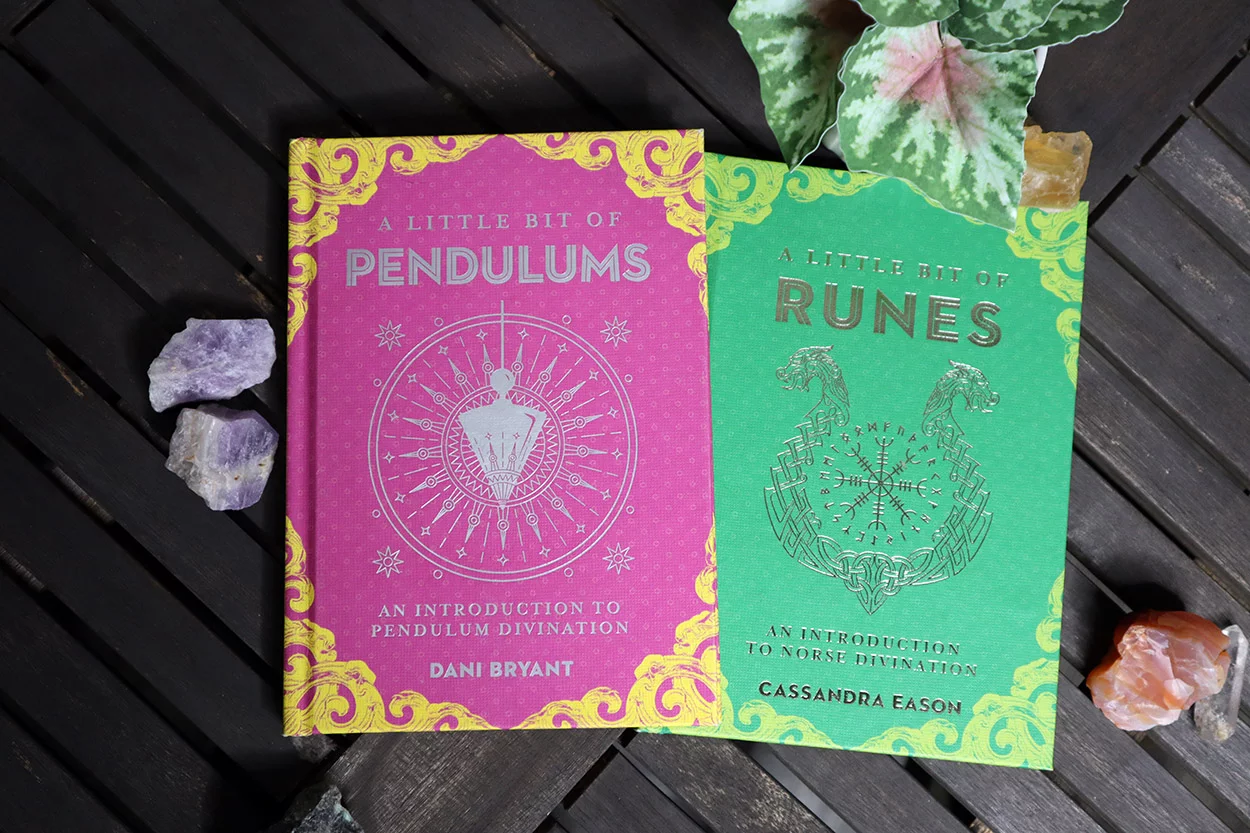 One of the best parts of being a witch (in our opinion) is how much there is to learn. There are so many small offshoots of magical practices and diving into all of them takes serious time. With the right reference materials, however, we can dip our toes into as many areas as possible. That's why our final recommendation is the Little Bit series. These books can easily be mixed and matched to give your favorite witch a collection of introductory guides to areas they might not be familiar with (yet). We personally recommend A Little Bit of Pendulums and A Little Bit of Runes. Other topics covered in the series include lucid dreaming, numerology, Wicca, palmistry, and more.